Beaming at Bauma
Post date:

Mon 2016-04-25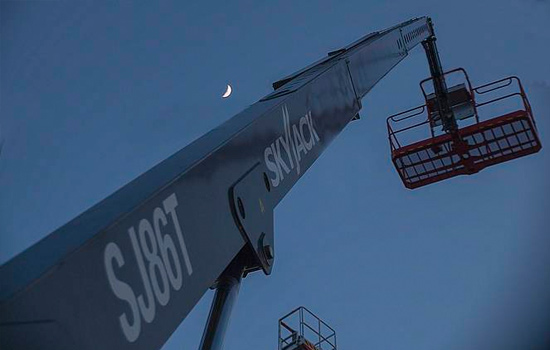 Although the great weather has now come to Canada, March did leave like a lion with lots of snow and bluster that seemed completely unnecessary! Regardless, it has been a very exciting month all around!
I would say the highlight of the month had to be the record-setting Bauma exhibition held in Munich, Germany. Skyjack was well represented with our largest and most impressive booth ever, and with a vast array of global staff to accommodate the visitors we entertained and informed from around the globe. Not pointing fingers at anyone in particular, but after seeing the most recent Star Wars movie on the plane, I was reminded of the bar scene in the original with "people" from all over the galaxy. Looking around at how geographically diverse our staff and customer base is – was amazing!
The real news was that traffic was great, even though the weather was touch and go at times! We met lots of new customers and closed some new business with them. We also solidified other, traditional relationships with simple and reliable additional fleet orders. Everyone seemed very positive about the future of the European market. Equipment seems to now be moving, which is great news, as fleet ages have been getting high in this market. We also found a new host in our very own Bill Moorehouse, who spent hours trying to turn our small electric BBQ into a full scale gas extravaganza, complete with beer flavoring to get an authentic Bavarian flavor into our German sausages!
Global gathering
We also hosted our CEO, Linda Hasenfratz for her first experience at Bauma. It was a great opportunity for her to meet some of our global staff firsthand, and also to experience the immense magnitude of the show firsthand. We spent a few hours walking around the show and introducing her to some of the competition. She also found a dump truck her husband would like, but was likely just a bit bigger than he needs! LOL.
eyond these activities, one of the most productive meetings we had was with the European Rental Association to discuss some of their key issues. We were well prepared to take their concerns about the industries' approach to tie downs, quick start manuals, telematics and cost of ownership, seriously. We were given accolades for many of our simple, reliable and honest approaches to solving any issue they many have in a cooperative manner. In fact, our graphical quick start document was purported to be the best thing they had seen all day! Kudos to our product safety and technical publications staff!
Next month…… Australasia!!!!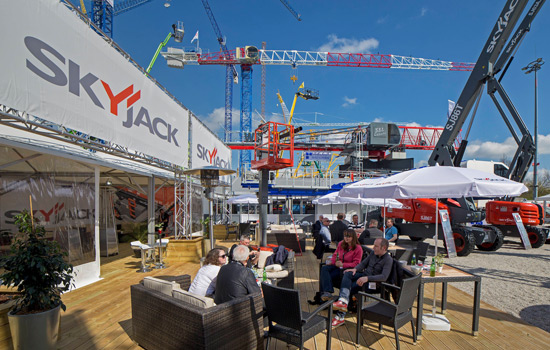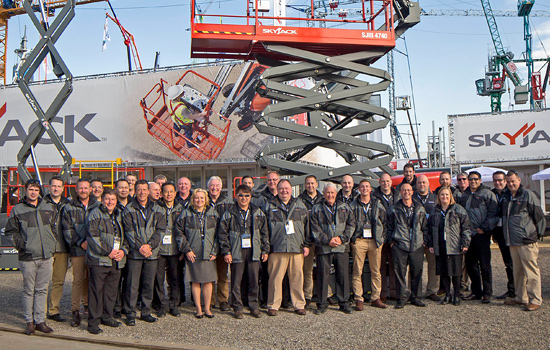 SORT BY YEAR
POPULAR POST
From trade shows, to product deliveries, and more, check out the top Skyjack stories th
From trade shows, to product deliveries, and more, check out the top Skyjack stories ma