First Quarter Round-up!
Post date:

Thu 2017-04-27

Time has flown again, and I find myself wondering where the first quarter went! World of Concrete, The Rental Show and ConExpo! Wow! Add in a few other great events, and things keep moving and shaking in the Simple and Reliable world of Skyjack!
It was an incredible ride with lots of good things going on in most global economies and particularly in our industry. The economic sentiment out of the gate in 2017, across most parts of the globe, has been phenomenal, and this was certainly borne out with the awesome activity and orders associated with both the Rental show in Orlando, and ConExpo the next week in Vegas. We look forward to fulfilling these and subsequent orders, with our order book staying solid around the globe.
We also managed to spend some time in London, with a variety of industry legends at the recent International Awards for Powered Access (IAPAs), the International Powered Access Federation (IPAF) Annual General Meeting and the Summit Conference associated with the event. Throw in a great networking event at Wembley (not Wimbeldon, Raf….) and we continue to have a vibrant and robust cast of characters to be associated with! Nick Selley of AFI has now successfully taken the reigns of IPAF from outgoing President, Andy Studdert, from the now defunct NES (another big rental event of the first quarter!) and I am looking forward to helping him with the continued growth of this member organization fostering on some of the changes Andy had made and moving in new directions for some other aspects as well.
Personally, I am honoured, though somewhat overwhelmed to have taken on a few more industry responsibilities, moving to Deputy President of IPAF at the above event, and being invited to join the Construction Equipment Sector Board for the Association of Equipment Manufacturers (AEM). Of course, at practically the same time, I was also asked to become the Chair of AEM's newly formed Canada Working Group to fulfill the Board level mandate to foster more advocacy within the Canadian political scene. The timing was fortuitous though, as I joined just in time for the Board meetings in DC in March, and was able to be part of the head table at my country's wonderful embassy in Washington. The Canadians have pride of place in amongst the Capitol, Monument and White House, on Pennsylvania Avenue. The scenery was amazing from the rooftop patio as the sun descended on DC.
I was also able to attend an informative session put on by some select Congressmen at the Library of Congress the next day, which was fascinating and yet strange at the same time, as they tried to win over the lobbyists to go forth and promote their view of how to fund infrastructure programs in the future. I have a lot to learn to help navigate the political trenches!
Staying in the political realm, April also included exciting times at Linamar with a whirlwind visit from our exuberant and interested Prime Minister Justin Trudeau.  He was exceedingly personable and I had the honour and privilege of telling him a bit about Skyjack and explaining how some of our new automated tooling would work.  He was very inquisitive, asked some very appropriate questions and managed to shake hands with most everyone in the facility before donning a Linamar jersey and becoming part of our "One Team".
In closing, it is appropriate to end with the sad passing of two industry veterans, Donnie Thompson of Skyjack, and United Rentals icon Alex Konick. 
Donnie was a kind and knowledgeable soul, who kept us all in tears for most of his "I tell you what…" conversations.  He will be missed at Skyjack and beyond. 
Alex was one of the biggest agitators I have ever met, able to take complete control of any room, but also a super considerate and thoughtful man in a one on one conversation.  I am sorry that I will not get past the third grade of "my life story" with him.
Donnie always kept us laughingGood times with Alex and Mr. Mooney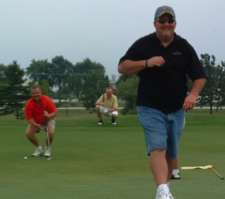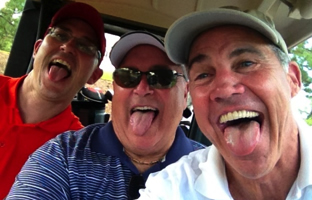 SORT BY YEAR
POPULAR POST
From trade shows, to product deliveries, and more, check out the top Skyjack stories th
From trade shows, to product deliveries, and more, check out the top Skyjack stories ma