It's show time! Also, time to review ANSI standards
Post date:

Tue 2017-02-14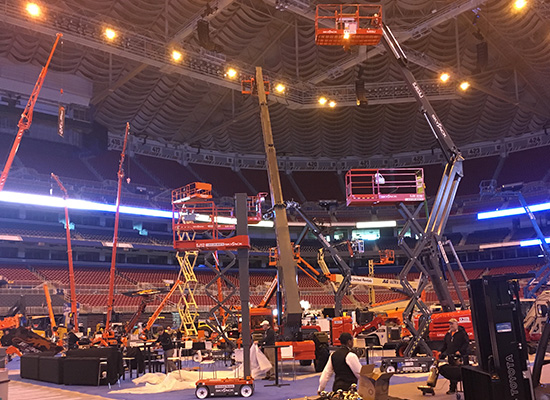 Happy New Year!
Wow, see below, but I can't believe we are already more than 10% through 2017! Where does the time go? I'm not sure, though subconsciously, I know that it is full of everything detailed below, and further preparations for an exceptional year for Skyjack! We managed to continue to grow our business in 2016, after a slow start and through some markets that were flat or even somewhat down.

In case you hadn't noticed, show season is upon us! Though, if you are not a manufacturer, it may not be as obvious to you, as you likely didn't have the amazing opportunity to grow your business in January by rubbing elbows with great current and potential future customers at the United Rentals conference in St. Louis, World of Concrete in Las Vegas, and the BlueLine event in Orlando! Great events all, tons of fun, and very educational and inspirational from all perspectives! 2017 is looking to be a great year, with many very optimistic for where our industry is going!

New set of ANSI standards
As I write this, I am in the airport in São Paulo waiting to return from a successful trip, which included speaking at a well-attended IPAF Elevação conference. The conference was very interesting with discussions regarding the state of the industry in Brazil and how to ensure we move forward safely and productively, as the economy begins to turn around, hopefully, in the very near future. I was asked to speak regarding the status of access standards in Brazil and (I hope) was able to give some detail around how and why standards are developed, and what was on the horizon in the Brazilian market. The future of the Brazilian standards will be closely tied to the new ANSI standards, as they are planning on taking guidance from these, and modifying as necessary – which ties in quite nicely to other news in January – the new suite of ANSI standards are now out for another round of public comment! If you are in the industry, specifically in North America, you need to know about this! Your opportunity to read and comment these standards is here:

Though comments for the Safe Use and Training standards have already closed, comments close on February 19 for the design standard, so look soon.

Skyjack will be publishing a white paper regarding the upcoming changes before the upcoming Rental Show, so stay tuned! 
And, of course, that leads back to the fact that it is still SHOW SEASON! At the end of February is the Rental Show in Orlando, immediately followed by ConExpo in Las Vegas the next week.  Looking forward to getting reacquainted with you, or meeting you for the first time as we unveil or newest additions to the Skyjack family. We also have a few other things up our sleeves, specifically for ConExpo, so be sure to stop by! I hope to see you there! Boa noite!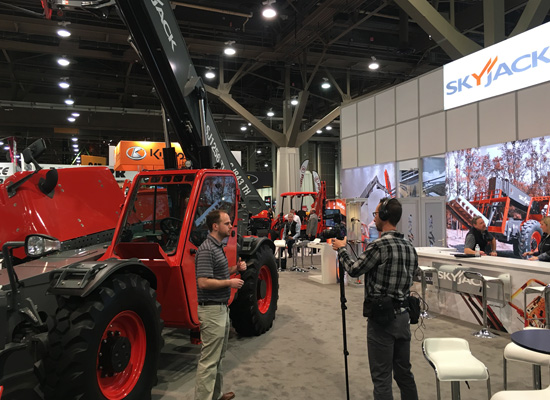 SORT BY YEAR
POPULAR POST
From trade shows, to product deliveries, and more, check out the top Skyjack stories th
From trade shows, to product deliveries, and more, check out the top Skyjack stories ma